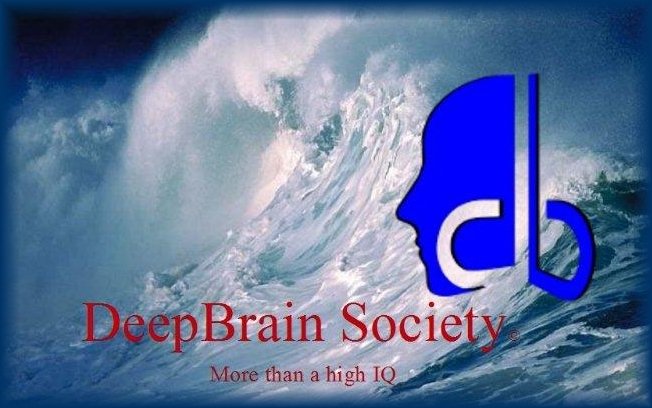 2017
MEMBERSHIP NOW IS FREE
DeepBrain Society is an international High IQ Society founded in 2009. High IQ societies limit their membership to people who are within a certain high percentile of intelligence quotient. In addition to an IQ (see here IQ conversion) at or above 130 SD 16, on a standardized proctored test given by a professional (and/or proof of very uncommon memory abilities), DeepBrain Society needs from aspiring members evidence of a postgraduate university degree with full grades (top scores)
WE DO NOT ACCEPT ONLINE TESTS OR UNPROCTORED TESTS
"There are only 10 types of people in the world: Those who understand binary, and those who don't"
Acknowledgements to Mr. Antonio Di Ponte for his contribution in designing the logo of DeepBrain society
International DeepBrain Society© 2009 - Anna Maria Santoro & Vincenzo D'Onofrio. Tutti i diritti riservati. All Rights Reserved.